You just recently heard about Lipsense and are interested to know more about it. Is it really worth the trend? Is it good for you?
You have tons of questions about it and surely giddy to have them all answered! Guess what? Today's your day! In this post, we're going to talk about Lipsense, from the shades perfect for you down to the basics. Well?
Let's get started!
What Is Lipsense?
Lipsense is a cosmetic product by Senegence that contains organic botanicals and pure pigments. It's the perfect combination of nature, science, and beauty. It is free from gluten, GMO, and kosher. It doesn't even contain any lead or animal by-products. With all these mentioned, we can say Lipsense is both perfect for you and the environment!
Can Lipsticks Give You Cancer?
We'll answer this directly – lipsticks cannot cause cancer! You may have read somewhere that lipsticks containing lead can give you the illness. You may have also heard about BBP or butyl benzyl phthalate can cause breast cancer. Both of these are incorrect.
Lipsticks and other cosmetic products are made from a range of ingredients, such as synthetic dyes, heavy metals, preservatives, fragrances, and chemical stabilizers. Yes, high exposure to both lead and BBP are not safe, but lipsticks only contain a really low level of these components. These levels are low enough not to cause any negative effects on the user.
Is Lipsense Bad for Your Lips?
One thing to note about Lipsense is it's not a stain. It only sticks to your lips, which is why you have to clean and dry your lips first before using it. You may have heard people complaining that they experience pain or burning when using this product. This does often happen but it does not mean that it's harmful. The burning sensation or pain is caused by unhealthy, damaged, or dehydrated lips. So, if you experience this, then better heal those beautiful lips of yours!
Another great thing about Lipsense is it also acts as sun protection! It's like your lips are wearing a comfortable jacket! It contains shea butter and Vitamin E, both of which are perfect for moisturizing your lips! So, Lipsense is actually good for your lips!
How Long Does Lipsense Stay On Your Lips?
Lipsense is a smudge-proof and kiss-proof cosmetic that can last up to 18 hours! Not only does it provide you the convenience of not repeatedly reapplying your lipstick, but it's also efficient! Not using your lipstick that much means it lasts longer, ensuring that every penny you paid for it is totally worth it!
How Can You Take Lipsense Off the Lips?
The leading problem of women wearing lipsticks is they come off easily. For Lipsense, it's the complete opposite! According to many women's experiences, Lipsense won't come off for 12 hours. It's great if you don't want to keep reapplying. However, for some, it can be a problem. Lipsense is quite difficult to take off, so how do you remove it?
The makers of Lipsense, SeneGence, offers the Oops! Remover that comes with the Lipsense kit. Unfortunately, the lipstick doesn't really come off. It's more effective if you have mistakenly applied the lipstick and want to remove some of it. The good news is, SeneGence also makes the Fooops! Remover. You simply shake the remover, apply on your lips, and let it stay for at least 20 seconds. Then, you should be able to remove the lipstick easily.
Another way of removing Lipsense is by using a Neutrogena face soap and coconut oil. Use a q-tip and apply the oil on your lips, then wash your face with the soap.
How Long Will a Tube of Lipsense Last?
If you are going to use it every day, a tube of Lipsense can last up to 4 to 6 months! That is four times longer than a regular tube of lipstick. If you have three choices of Lipsense lipstick, then you are already good for the year. That's how cost-effective Lipsense is!
How Many Lipsense Colors Are There?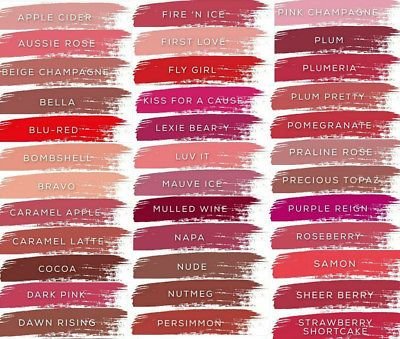 Source: Pinterest
There are 70 Lipsense colors for your choosing. They vary from colors and effects, such as matte, shimmer, and gloss. This means there are definitely colors that will suit every occasion and how you intend to use them. Some of these include Spice Ice, Bravo, Rhubarb, Cranberry, Crimson Red, Caramel Latte, Burnt Orange, Plum Pretty, and so much more!
Because of the wide selection of Lipsense lipsticks, it could be difficult to choose which one you should buy. Of course, if you have the budget for it, you can buy as many as you can! But if you can't, then let's go over the most famous Lipsense lipsticks.
What Are the Most Popular Lipsense Colors?
Now that you have a good idea about Lipsense, let's take a look at the colors best not just for beginners, but anyone who wants to use it!
1. First Love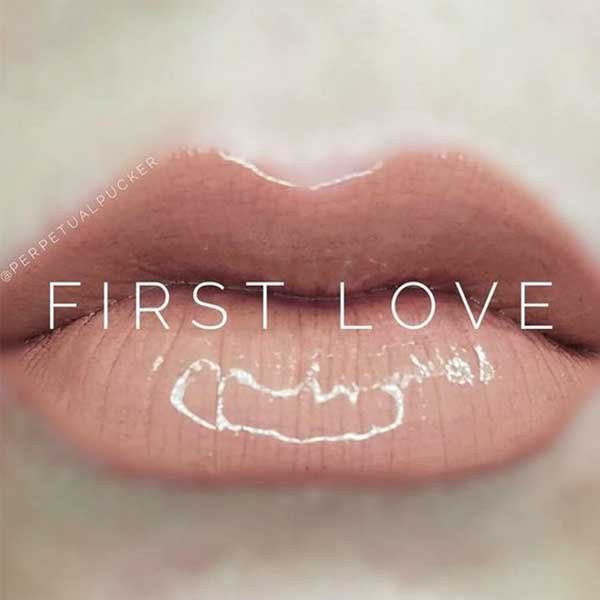 Source: Pinterest
Lipsense First Love is one of the most in-demand colors. It has a matte beige color with some pink. Its shade appears relaxing, making it ideal for everyday use. It does not look heavy on the face and gives the impression that you are not wearing any makeup at all. You can achieve the perfect lips without any indication that you were even trying!
2. Pink Champagne
Source: Pinterest
The Pink Champagne lipstick has a faint pink shade but gives off the perfect gloss. It has a really good frost finish and is suitable for both dark and light hair colors and all skin types. This lipstick also looks perfect for women with dark, blue, and gray eyes.
3. Fire 'N Ice
Source: Pinterest
Fire 'N Ice is the perfect name for this lipstick. It has a magical red shade that lets your lips pop. It appears glittery while still making your lips look stunning. This lipstick is best for women with light skin but also matches every eye and hair color.
4. Bombshell
Source: Pinterest
The Bombshell is a favorite of many for several things. First, it's Jennifer Anniston's favorite everyday lipstick. It looks both laid back and attractive. Also, since Lipsense does not wear off right away, it's the perfect choice for daily use. It does not matter where you'll go or how busy your day will be. You can be assured that your lips will look beautiful all day long!
5. Napa
Source: Pinterest
Although it is called Napa, this Lipsense shade has a deep pink-red color. It does not look like the pink shade of Napa. This is under the category of blue-based shade with a shimmer texture. This color is top on the list of women who like to give their lips some shimmering effect. If you are off to some party or event and going for an elegant look, then you should definitely consider Napa!
6. Sheer Berry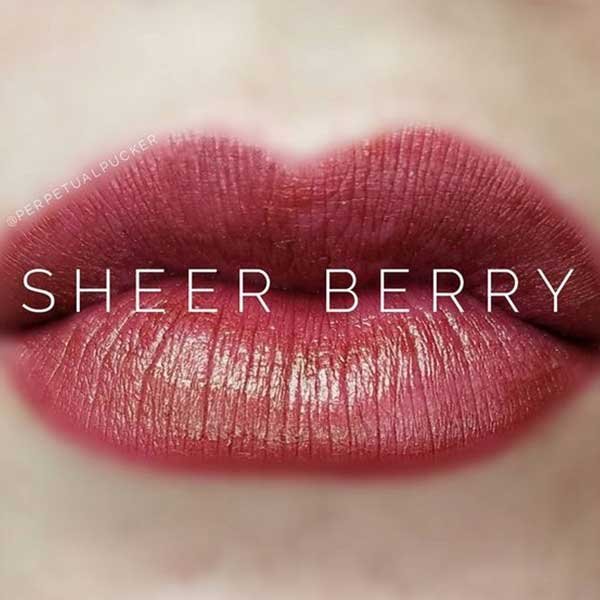 Source: Pinterest
The Sheer Berry shade screams elegance, seduction, and beauty. It is a cool and reddish-purple color that goes with different skin tones. A lot of women also love this lipstick as it has a pretty strong color and stays unsmudged for a really long time. This means Sheer Berry is great if you are going to a special event that involves a lot of video and picture taking!
7. Apple Cider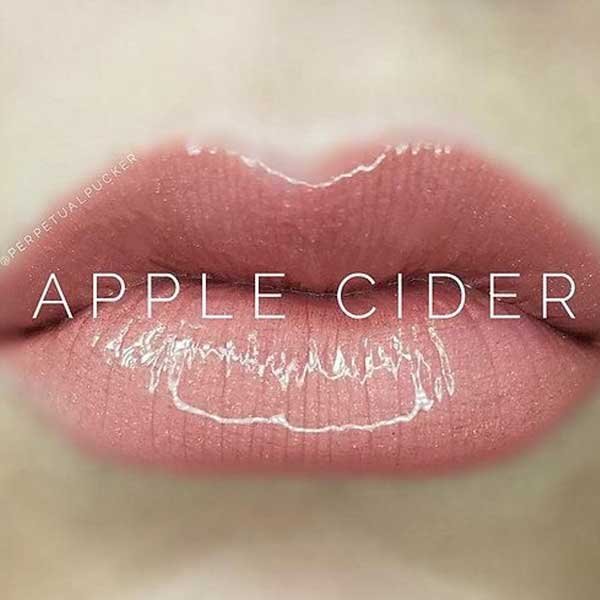 Source: Pinterest
Lipsense Apple Cider is light pink and gives a warm effect. However, its shade changes depending on the skin tone. This means it can go really pink for others while neutral for some. This shade is perfect for women who have lighter skin tones. If it appears too neutral for you, you can layer the color and use some gloss to achieve the look you want.
8. Praline Rose
Source: Pinterest
The Praline Rose shade is a nude color that goes well with anything you wear! You can adjust the tone of the shade by applying more layers if you want it darker. You don't have to worry about adding more layers as they are comfortable and really light on the lips!
9. Bella
Source: Pinterest
Bella is a neutral/matte brown color that a lot of ladies are going crazy about! Since its neutral, it suits almost all skin tones! Moreover, you can use this shade anywhere and on any occasion!
10. Aussie Rose
Source: Pinterest
The Aussie Rose has a cool, pretty, and joyful effect. It has a shimmering rose pink color and is the best option if you are on your way to a meeting. It is excellent for business outfits as while your goal is to look professional, it lets you appear friendly and approachable. This is really helpful when you are submitting a business proposal or meeting a new client.
11. Caramel Apple
Source: Pinterest
Lipsense Caramel Apple is a frost color that gives off a cool effect. It is the perfect combination of pink and red, excellent for women who love having red and pink lips!
So these are the basics you need to know about Lipsense. It's a really good product and now that you have a good idea about it, it's time to get your first Lipsense lipstick! Rest assured, you won't regret it!