keeps on popping is "What is the average car length?" This could have a straightforward answer, but to understand it fully, we'll have to go over the basics involving this topic.
In this post, you will discover the different lengths of basic cars and as we go through the article, you will learn how to determine the exact length of your car.
Let's get started!
What Is the Average Car Length?
Let's address this question first. The average car length is approximately 14.7 feet or 4,500 mm. This is the length of a mid-size vehicle, like the Audi A4, which should provide you an idea of the length of cars. With this considered, some cars are shorter while others are longer.
However, you cannot go any higher or lower to get the average car length. There are differences in each car length that varies on the models of the car and how they are made. You must understand that the concept of car lengths is to determine each car according to its size.
If you are looking for a small car length, you can think about a length of 3,000 to 4,000 mm. Meanwhile, if you are looking for a huge vehicle, then you can expect a car length between 5,000 to 6,000 mm.
To give you a better idea, here is a list of car lengths:
Mini Cars
Mini cars include a wide range of car models, such as the Renault Zoe and Mini Cooper. Their dimensions are as follows:
Height: 1,414 mm to 1,578 mm
Length: 3,821 mm to 4,084 mm
Width: 1,665 mm to 1,780 mm
Mini cars have tight dimensions for easy parking. They have more space than city cars but are smaller than the compact models.
City Cars
City cars include the Hyundai i10, Smart Fortwo, and other similar models. Their measurements are:
Height: 1,460 mm to 1,610 mm
Length: 2,695 mm to 3,665 mm
Width: 1,475 mm to 1,665 mm
Family Cars
Family cars are practical vehicles and include models like the Audi A4 and Infiniti Q30. They are designed to provide more room for the occupants. Their dimensions are as follows:
Height: 1,418 mm to 1,575 mm
Length: 4,425 mm to 4,726 mm
Width: 1,810 mm to 1,910 mm
Compact Cars
Compact cars include the Honda Civic and the Citroen C4 Cactus. They have the following dimensions:
Height: 1,424 mm to 1,530 mm
Length: 4,109 mm to 4,370 mm
Width: 1,729 mm to 1,823 mm
Sports Cars
Sports cars include the likes of the Mercedes S Coupe and the Mazda Mx-5. They have the following dimensions:
Height: 1,116 mm to 1475 mm
Length: 3,995 mm to 5,027 mm
Width: 1,735 mm to 1,992 mm
The boot capacity for sports cars is less than 1.7 meters. While these cars are known for high-performance, they are relatively low profiles. Sports cars also have greater engine power than their luggage capacity.
Executive Cars
Executive cars include models like the BMW 5 Series Gran Turismo and BMW 4 Series Coupe. These cars have boot capacities greater than 4.7 meters. They cover the following measurements:
Height: 1,377 mm to 1,529 mm
Length: 4.628 mm to 5,004 mm
Width: 1,810 mm to 1,910 mm
Luxury Cars
Luxury cars are called as such since they focus more on the exterior length and size of the vehicle. Automobiles that are considered luxury cars include the Maserati Quattro Porte and the Mercedes SL. They have the following dimensions:
Height: 1,294 mm to 1,496 mm
Length: 4,631 mm to 5,624 mm
Width: 1,877 mm to 1,980 mm
Luxury cars generally have these special features: a complete safety system, fully-retractable Vario-roof, front-base audio system, and various powerful engines.
Small Crossovers
Small crossovers include vehicles like the Suzuki S Cross and Ford Eco Sport. They have the following measurement:
Height: 1,529 mm to 1,679 mm
Length: 3,700 mm to 4,300 mm
Width: 1,529 mm to 1,679 mm
Small crossovers are designed with smaller lengths for better mobility in urban areas that have great terrains with higher heights. Generally, they are built for road use, however, some are now built with special off-road features.
Estate Cars
Estate cars include vehicles like the Jaguar X5 sport brake and the SEAT Ibiza ST. They cover the following car measurements:
Height: 1,429 mm to 1,550 mm
Length: 4,236 mm to 4,966 mm
Width: 1,693 mm to 1,895 mm
These vehicles possess a boot capacity ranging from 4.2 m to 5 m. They are based on saloons and compacts. Estate cars generally have extended roofs to make more interior space on top of the boot.
MPVs
MPV, which stands for multi-purpose vehicles, refer to cars like the Ssangyong Rodius and Kia Venga. They are made of the following measurements:
Height: 1,530 mm to 1,860 mm
Length: 4,068 mm to 5,130 mm
Width: 1,695 mm to 1,928 mm
These seven-seater vehicles are categorized according to their lengths. They have a greater high-capacity boot as they are intended to have better flexibility in interior space.
Large SUVs
Large SUVs include the Mercedes GLS and the Mercedes G Class. Their car dimensions are:
Height: 1,623 mm to 2,035 mm
Length: 4,662 mm to 5,130 mm
Width: 1,760 mm to 2,088 mm
Current 4×4 vehicles and large SUVs are categorized by their lengths. Their boot capacity and ground clearance are higher than 4.7 meters. These cars have more 4WD traction and height and come with more special features for driving on hard terrains.
Compact SUVs
Compact SUVs refer to vehicles like the Mercedes GLC Coupe and Jeep Renegade. These vehicles are suitable for anyone. Their measurements are:
Height: 1,494 mm to 1,740 mm
Length: 4,255 mm to 4,735 mm
Width: 1,790 mm to 1925 mm
The boot capacity and ground clearance of compact SUVs range from 4.25 m to 4.5 m. These SUVs possess a more superior design than the MPVs.
Pickups
Pickups include the likes of Ford Ranger and the Mitsubishi L200. Their measurements are as follows:
Height: 1,755 mm to 1,815 mm
Length: 5,205 mm to 5,632 mm
Width – 1,760 mm to 2,008 mm
Pickups are huge vehicles that have a boot capacity and ground clearance of more than 4.7 meters. They also come with special features that promote comfort during hard and long drives.
How to Find the Exact Car Length of Your Car Model?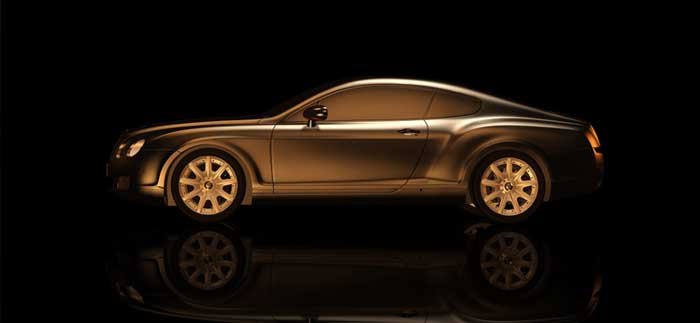 To find the exact car length for your car model, you must try different methods. The following tips will help you determine which methods are more reliable and comfortable for you.
Online Auto Shop
When you go to an online auto shop, you will be asked for permission to enter the license plate number of your car. When you decide to do this, you will be given accurate information about your car. Generally, you will be given the width and length of your car.
This method is really fast and easy, but unfortunately, it's not safe as well. A license plate number is a sensitive piece of information and it's risky to give it out. If you do want to try this method, make sure to choose a well-known and reliable online auto shop.
VIN Decoder
This method is considered the easiest for most people. You can simply do a Google search and you will receive countless results of free VIN decoders. First, you must find a VIN decoder specific to your car. Depending on the model, the VIN code can be found in different parts of the car. If you still have your car's manual, you can also find the VIN code there.
The VIN code is made of 17 characters, a combination of both letters and numbers. Once you have the VIN code of your car, simply enter it in the VIN decoder. You will then find out the exact measurements of your vehicle.
Consult a Local Dealer
Consulting a local dealer is an affordable and reliable way of getting your car's dimensions. You can either go to their office or simply call them on the phone. Provide them with your license plate number of VIN and they will give you the exact dimensions of your car.
DIY
Doing it yourself will need some work. This is free and really safe, so you might also want to try this out. Measure your car's length manually with the use of a yardstick. Position the stick from the front bumper to the rear. Then, put the stick under the car to get an accurate measurement.
These are all the things you need to know about average car lengths and how to measure the dimensions of your car. Not everyone understands it, but determining the car length is important.
It helps you in road positioning and estimating how far you need to be from another vehicle when parking. Hopefully, this post was able to help you!