Your home, your rules—but if you want to make your space look and feel elegant, you need to be selective with the pieces.
Before you head to the furniture store or home retailer, here are a few quick tips to remember:
1. Go for a Leather Sofa
The sofa is probably one of the furniture pieces that have gone through metamorphosis multiple times throughout its history. But leather-type sofas remain a staple.
Leather is a premium material for many reasons. The painstaking process of making it already commands a high price. But it also possesses superior qualities not found in others. It handles water well, lasts for a long time, and feels luxurious because it's comfortable to touch.
2. Brighten the Space with Chandeliers
The beauty of chandeliers began in the 1700s when working-homes and palaces hung them on ceilings not only to light up space but also to showcase design and artistry.
Back then, these ornate pieces used candles, from which their name came from. Today, chandeliers light up using incandescent, which provides a warm glow, or LEDs, which are more cost-effective.
Although you spell chandelier elegance with crystals and glasses, you'll find dozens of designs in a furniture store nowadays. Think of pearls that suit tropical-themed houses or patios. There are the minimalist type and chandeliers that feature metals—perfect for industrial spaces.
3. Adorn the Floor with a Persian Rug
Carpets and rugs help warm the feet and protect the floors, but since you're looking for beauty here, why don't you pick Persian rugs?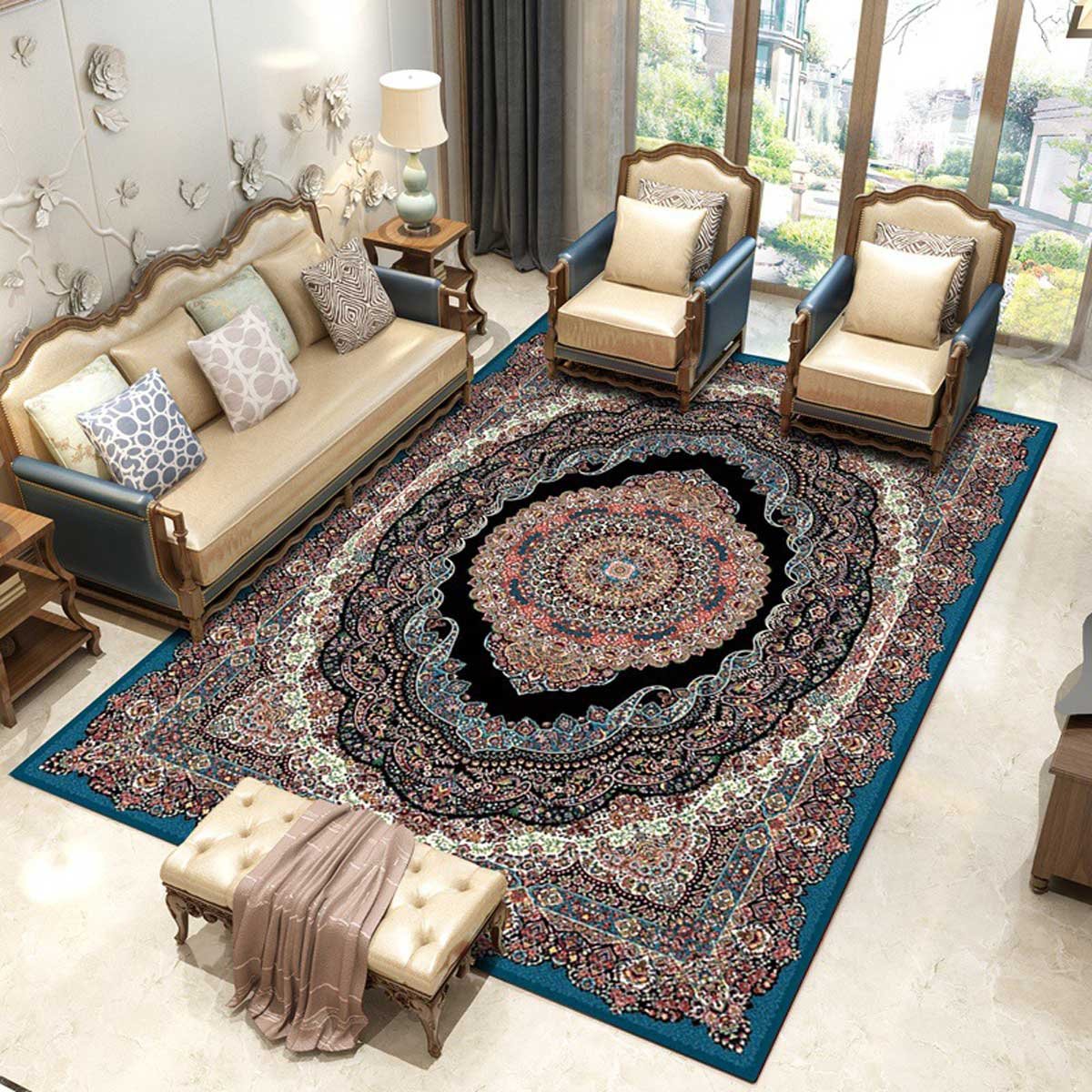 Also known as Iranian rugs, these are some of the priciest accessories in your home. However, they're worth the penny:
These rugs use natural fibres derived from plants or animals. Think of jute, wool, and cotton. The material makes every rug different from the others.
They are environment-friendly because of their material.
Persian rugs are more fire-resistant than synthetic ones, which contain plastic.
They bear the tradition of carpet weaving passed on to generations.
When you use Persian rugs, you don't only own a statement piece—you possess a part of other people's history.
4. Invest in a Wine Chiller
Australians love to drink—a lot. But while some grab beers or are already happy with cider, a significant percentage prefer wines. In 2017, about 32% of the population enjoyed it.
It isn't surprising then that many homes collect and store bottles. However, most like to showcase them on shelves and open bars.
Wines need the right temperature and humidity to maintain their taste, aroma, and flavour. The best option is the cellar, but for most Australian homes, a wine chiller is the next best option.
Wine chillers or wine fridges usually feature an easy-to-control temperature setting, which you can adjust depending on the kind of bottle. Some may even have two separate compartments: one for storing and another for bottles ready for serving.
Thanks to innovative and smart designers, you can already choose a variety of unique pieces when they walk into a furniture store.
Nevertheless, having a checklist helps ensure you don't spend money on items that you don't want. Instead, you can learn to invest in pieces that are elegant and timeless.
Author Bio:
Ester Adams is a farmer of words in the field of creativity. She is an experienced independent content writer with a demonstrated history of working in the writing and editing industry.  She is a multi-niche content chef who loves cooking new things.