In this article, we are going to talk about cars made exclusively in France, not just any cars but the top 10 best cars made in France!
There are a lot of skeptics when it comes to cars manufactured in France, most questions are, "is it reliable?", "why haven't I heard of it?", "Do we have those Cars in America?"
Well to answer the first question, according to researchers, cars made in France such as Citroen, Peugeot, and Renault are highly reliable. In fact France comes in the list of top 5 countries with a high index of car reliability along with Japan, Korea, USA and Germany. 
The answer to the second and third questions is simply, French cars just don't seem to fit the taste of Americans and are more compatible with the European terrain.
Despite the French cars being underrated and prejudiced, this article might change your views. Now, without any further ado, these are the top 10 best cars made in France! Ranging from French Supercars, Electric cars, and family sedans. Rev up your engines and buckle up!
Citroen GT
It is the most hyped French supercar ever made, however, they only manufactured six of it.  This car has a V8 engine that gives 640 horsepower, putting your pedal to the metal, giving it the opportunity to reach the speed of 330 km/h.
Bugatti Veyron EB 16.4
Named as the car of the decade sometime from 2000 to 2009 and "Best Car Award" given by Top gear, a BBC television program. The Bugatti Veyron EB 16.4 is a mid-engine sports car, designed and developed in Germany by the Volkswagen Group and manufactured in Molsheim, France. Its beast-like engine has an 8.0-liter turbo-quad W-16 engine and all-wheel drive; the Veyron makes 1001 horsepower and has a 200-mph-plus top speed.
Citroen DS3
The Citroen DS3 is the perfect urban car to evoke jealous glances and envious gasps. It has vast customizable features that can be mixed and matched allowing you to transform it as your ultimate car. It has been named as "The Car of the Year' by Top Gear and can go toe to toe with cars such as the likes of the Mini, Alfa Romero's MiTo and Audi's A1.
Renault Mégane Sport
Mégane RS has been known to have both quality performance and balance making it undeniably a leading sports car. As technology continually develops over time, cars are not an exception.
This Renault Mégane was manufactured and produced by the end of 1995 from a France-based company. It was the successor to Renault 19 which is also a small family car. It came from a hatchback door style to a saloon and finally to an estate car body style over several generations of modification and improvement.  It's a Mini supercar and it is one of the top rally cars contenders that has run on the competition ever since.
Citroen Picasso
This is a five door multi-purpose vehicle which was produced from 1999 to 2010. During 2004 the company released two trims that car buyers can choose from, namely, LX and SX. In addition, after some continuous car modifications later designs were released, while some have electric glass sunroof made available in the UK during late 2000. More recent available models sport driving comfort and practicality.
Renault Clio
Proudly manufactured and produced by Renault, a company based in France. This is a B-segment super mini car. Since its initial release in 1990 it has been one of the French choice of cars, whilst having the same good reputation over the years, it has been continually produced in 2012 on its fourth generation.
It was awarded as the European Car of the Year in 1991 and 2006. It was not categorized as a super mini car for nothing as it gives you high class comfortable driving experience, it is well equipped and surely well-built, thus ranking as one of the few reliable French cars in terms of quality.
Peugeot RCZ
Peugot RCZ was officially introduced by Frankfurt Auto Show in 2009 and was out in the market in April 2010 then being available in over 80 countries by 2013. Its petrol engine took inspiration from Prince Platform while its diesel counterpart came from the HDi project.
This automobile has also a high reputation to keep as it has bagged the Best Coupe Award for three consecutive years, it stood proud as the "Best Sports Car" award given by a Diesel Car magazine for five long years and lastly it was once the Top Gear's Coupe of the year award in 2010.
Venturi Fetish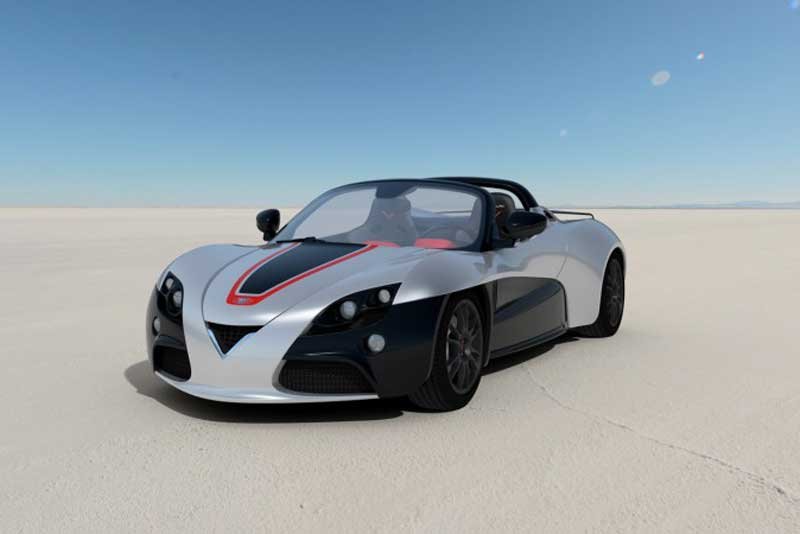 This baby can bolt to zero to 60 in 4.3 seconds, with a maximum speed of 105 mph. "The first production electric sports car in automobile history". The physics behind this level of performance is a 330 horsepower pushing a carbon-fiber vehicle weighing only 2,425 pounds.
Venturi America EV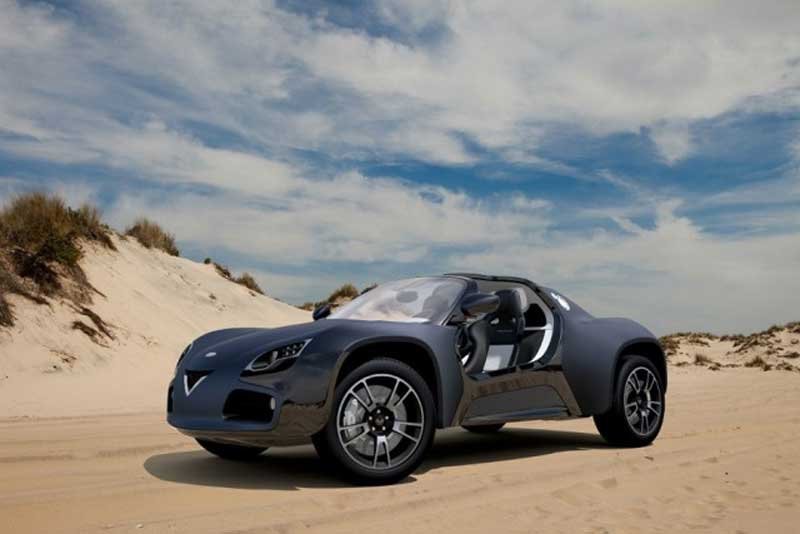 The Venturi America EV is sporting a raised ride height and open T-top cockpit. This car is a dune buggy type but is powered by an electric motor that outputs 300 PS (221 kW / 296 bhp) and 380 Nm (280 lb-ft) of torque.
It has a top speed of 200 km/h (124 mph) and a range of 300 km (186 mi) with approximately 300bhp and is rear wheel driven. It was displayed at the Paris Motor Show. Although the Venturi America is still a concept, it is a great one, hoping soon it will be mass produced, it's a great help for our environment.
Peugeot 207
This 207 car model is proof that Peugeot is the ultimate small cars master. It has enough space, competitively equipped with strong petrol and engines along with eye catching design giving you a very good and comfortable drive. This originally French supermini car was continually produced from 2006 to 2014.
What do you think of the top French cars mentioned in this article? Do you agree? Or perhaps you got something to add or want to include? If so, feel free to voice out in the comment section below. We would love to hear from you.