Following the success of the three films of Kung Fu Panda, people are asking more of Po! This is why it's totally expected that Po's journey will continue in another movie. So, is it really confirmed? Will there be a Kung Fu Panda 4?
Jeffrey Katzenberg, CEO of Dreamworks Animation, confirmed in an Empire interview that there will be an upcoming sequel to Kung Fu Panda 3. Isn't that exciting?!
Katzenberg also hinted that there won't just be one sequel to the movie, but could be a total of three! This is because the franchise was originally made for six movies.
So far, the first three movies were really successful. If there are three more upcoming, then we can't wait! We need to see more pandas!
The Cast of Kung Fu Panda 4
There are no official statements yet of who will be in the fourth movie. But, it's highly likely that most of the key players are coming back. Check them out below:
1. Jack Black as Po
2. Dustin Hoffmann as Master Shifu
3. Angelina Jolie as Tigress
4. David Cross as Crane
5. Lucy Liu as Viper
6. Jackie Chan as Monkey
7. Seth Rogen as Mantis
8. Randall Duk Kim as Master Oogway
9. Bryan Cranston as Li
10. Kate Hudson as Mei Mei
11. Jean-Claude Van Damme as Master Croc
What Could be the Plot?
If you have noticed, the second movie gave us a glimpse of what the third film will be about. The last part showed that Po's father was alive in a hidden village for pandas. And in the third movie, Po was indeed reunited with his biological father. He also found out that there still many pandas alive and that he's not alone.
But in the third movie, there are no indications of what the fourth installment will be about. But, we witnessed in this movie how Po became a teacher and a warrior. So, this is a good reason that a fourth film should be made.
The movie ended with Po mastering the ability to use and harness Chi with the magical staff that Master Oogway gave him. As you can see, this could be a great ending to the movie. But, Po's journey did not stop there.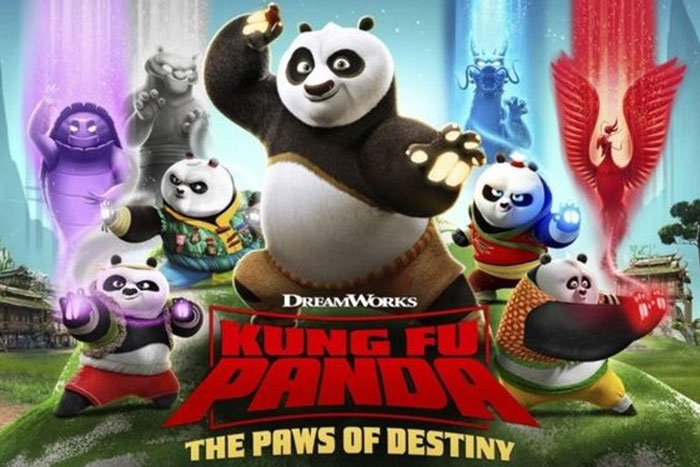 Kung Fu Panda: Paws of Destiny is an awesome television series aired in Amazon Prime. It continues the story of Po exactly where he left off on the last movie. He mentors four young pandas who accidentally found a mystical cave under the village.
These panda kids absorbed the chis of four ancient and powerful Kung Fu warriors popularly known as the four constellations. These are Red Phoenix, Black Tortoise, Blue Dragon, and White Tiger. Po is their teacher and will guide them on how to use their powers.
Taking this into consideration, there's a chance that the makers of the movie will incorporate the plot of the series into the fourth movie.
Release Dates of Kung Fu Panda 4
The fourth movie was expected to be released sometime in 2018. Clearly, that did not happen and we're still waiting for confirmation. However, rumors say that the fourth installment is bigger than the first three films. The last update was Kung Fu Panda 4 will be released by 2020.
Unfortunately, there have been issues in the Dreamworks studio that forced them to let go of half of their employees. The company planned to cut its production budget for each movie. From 145 million USD down to 120 million USD. It also wanted to focus on two movie releases each year only.
It was heard that these events have affected some of their best franchises, such as Madagascar and sadly, Kung Fu Panda as well. Their installments had been queued up in 2018-2019 but have since been delayed to make way for "Boss Baby," "Shrek," and "How to Train Your Dragon 3."
Taking a look at these issues, it's most likely we won't be seeing the fourth installment anytime soon. But, let us not fret! Since "How to Train Your Dragon" has already ended, Dreamworks will shift its focus to another franchise and with its success, Kung Fu Panda should be a frontrunner. So, being on the optimistic side, we can expect the fourth movie to be out by 2021-2022. That is six years after Kung Fu Panda 3.
More Information About the Kung Fu Panda Franchise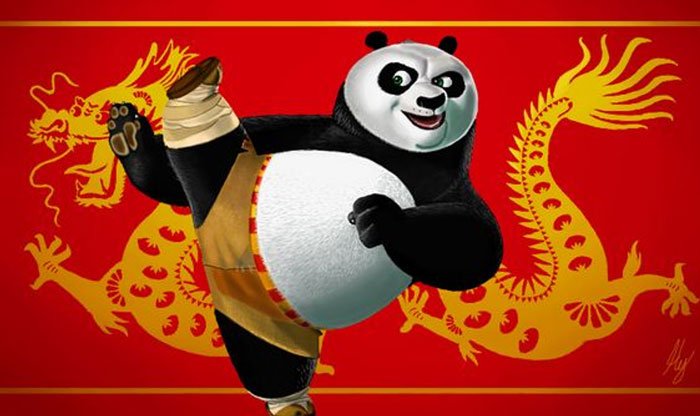 Kung Fu Panda 1 was released in 2008 and made a staggering $631.7 million with a total budget of $130 million. The movie was so successful that a second movie was directly on the works.
Just after three years, Kung Fu Panda 2 was released. The movie featured the same main casts with a few additions. The second installment was even more successful than the first one. It earned a total of $665 million.
Because of the success of the first two installments, a third one was released in 2016. Although it was not as successful as the first two movies, Kung Fu Panda 3 was still a huge hit. With a budget of $145 million, the movie earned a total of $521.2 million.
Conclusion
Regardless of when it will be released, we are still excited to see Po back in action! We can't wait who the villain will be and what new lessons the new movie will teach us. For now, you may watch the first three films again to refresh our memory. Or, you can watch Kung Fu Panda: Paws of Destiny and follow Po's adventure with four powerful children!