Whether you want to upgrade your existing decor or start from scratch, buying furniture can take time and effort. But before you go out and invest in the latest must-haves for your home, take a step back and consider these 9 essential items that should be on everyone's list – because having the right pieces of furniture is an integral part of making any home both comfortable and stylish. From beds to sofas, this post covers the essential furnishing details that will instantly transform any room in your house!
1. Comfortable Sofa
Every home needs a sofa – the leading furniture piece in any living room. Without it, you can't relax or host overnight guests after a long day of work. It's convenient to sit on with its wide range of available materials and designs – from leather sofas that last for ages to comfy corner sets meant for cozy family movie nights.
A comfortable sofa will offer your family a place to sit and enjoy each other's company and exquisite beauty for years on end. Whether you opt for quality fabrics or patterns, a perfect sofa meets everyone's needs and tastes; if you take the time to find it, you surely won't be disappointed.
2. Accent Chair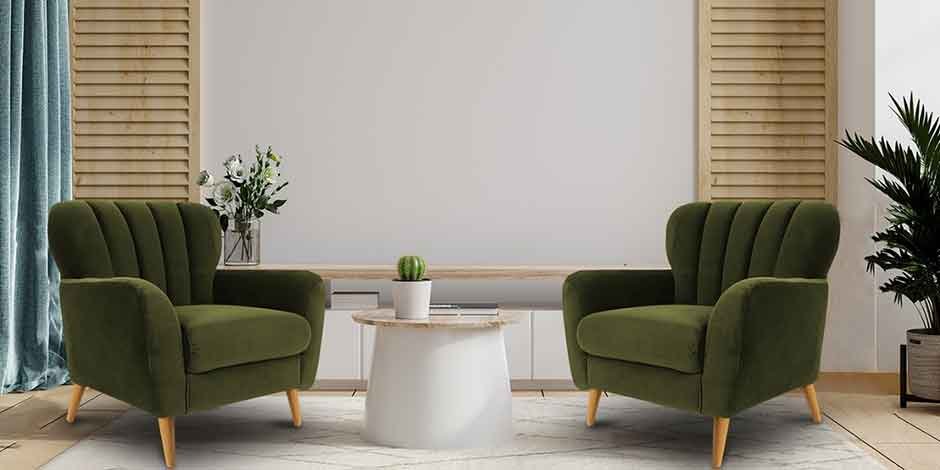 Home decorating can be daunting because finding the right pieces for your space can be difficult. Fortunately, a few key furniture pieces are must-haves for every home. One of these is an accent chair, which adds visual interest and provides a comfortable place to relax.
An accent chair should reflect your style and go well with other furnishings in the room. It can be a statement piece that stands out with its bold use of pattern or color, or it could simply blend in with the other upholstery if you're looking for something more subtle. An accent chair will give any home an inviting atmosphere while allowing its owner to express their unique personality through their choice of furniture. Also when buying furniture consider where to find high quality furniture and the budget.
3. Coffee Table
The coffee table is an essential piece of furniture for any home, just like console and hallway tables. It serves multiple purposes, from providing a place to set drinks and snacks while entertaining guests to acting as a centerpiece in the living room. Given its versatile nature, there are various styles of coffee tables to choose from, including modern, industrial, rustic, and traditional.
Whatever aesthetic you go for, having a coffee table will bring style, functionality, and comfort to your home. Investing in a sturdy piece will also ensure that it can last for years, eliminating the need to upgrade your furniture pieces frequently. Go ahead and choose the perfect coffee table for your home today!
4. Dining Table
Not only does a dining table provide a designated space for meals and gatherings, but it also helps to tie a room together, giving it purpose. Do you prefer traditional or contemporary styles? Is there enough space for your family members and guests at the table?
Are there any unique features that make it stand out from other models? With plenty of shapes, sizes, and materials available, selecting the ideal dining table can be fun. From thrilling modern doubles to rustic wooden originals, the right dining table will fit perfectly in any home.
5. Dresser
Every home needs a dresser, whether it be for storage, display, or even just a place to rest upon. Dressers are all-in-one furniture pieces that bring life, convenience, and organization to your home. Featuring numerous drawers for extra clothes and small items such as underwear and jewelry, dressers help keep homes clean and contribute to the overall aesthetic.
If you're looking for something more modern and significant, opt for a tall "chest of drawers" that offers plenty of storage space while still keeping the look of your bedroom unified. Not only will you find yourself more organized than ever, but having this vital furniture piece in your home will make it feel more complete.
6. Nightstand
Nightstands are essential to your bedroom decor, providing a place to put your lamp and store items like books, jewelry, and small electronics. They come in all shapes, sizes, and materials and can help turn your bedroom into a welcoming space that adds to the overall value of your home.
From modern designs to traditional styles, finding the right nightstand for you is made easier by their accessible price ranges and variety of options available. Not only will the addition of a nightstand make your bedroom look more luxurious, but it will also provide convenient storage while simultaneously decluttering often cluttered spaces.
7. Soft rug
A soft rug is a must-have furnishing for any home. It adds warmth and comfort to your living space and can be used as an expression of your personal style, too! Many people love to incorporate textiles into their homes, and a cozy rug is a perfect way to do it in an easy and accessible way. Not only is it comforting underfoot, but if you pick one with a great design, it can act as an anchor piece in the room. It can coordinate with other fixtures or contrast against bold patterns – either way, you're sure to appreciate having an extra bit of cushioning in your home.
8. Bookcase
A bookcase is a must-have item in every home. Not only does it provide an aesthetically pleasing accent and visual enhancement to any room, but it also serves a practical purpose, allowing you to store your books, magazines, and other items conveniently. The best bookcases are designed to look good alone while providing plenty of storage space.
They can be placed against a wall or arranged on the floor. If space is an issue, then slimline bookcases are a perfect choice – they fit into even the tightest spaces without compromising quality and stability. No matter where you choose to put it and how much shelf space you need, there is sure to be a bookcase that fits your needs perfectly.
Conclusion:
Furniture offers a great way to add character and charm to any home. Also, having suitable types of furniture can free up space and make the home feel more inviting. Whether you're sprucing up your living room with an accent chair, jazzing up your bedroom with a new bedframe, or making every night movie night with a media unit, these nine furniture pieces are essential for any home.