Hairpieces aren't just for concealing hair loss or camouflaging thinning hair. Women worldwide are obsessed with using hair pieces –  wigs and hair toppers to go glam by adding extra volume, density, thickness, texture, and length to their natural hair. From celebs to influencers and everyone in between, no one seems to get enough of these little wonder workers.
If you too want to jump on the same bandwagon, check out the top 5 trending hair pieces for women online:
Jon Renau – Provocative Clip-in Ponytail
Jon Renau is a known name in the hairpiece industry. They provide a range of hairpieces in synthetic and human hair fibers. This clip-in ponytail is an extra-long hairpiece that attaches with a claw comb or optional drawstring bun base to give you a sleek Ariana Grande hairstyle.
This hairpiece adds instant glamor to any style with its length and beautiful wavy layers. This synthetic ponytail is available in various color options to suit your natural hair.
Chiquel – Hairdo Clip-in Bang
Fringes are a hit-and-miss trend. Only some people are bold enough to risk a haircut that might not suit them. The wait for it to grow out can be daunting, to say the least!
For all those who want to play safe and experiment with how a fringe would look on them without the commitment to its maintenance or care, this is the right hairpiece for you.
Chiquel's Clip In Bang by Hairdo is a heat-friendly synthetic hair fringe attachment made with heat-synthetic fibers that allow thermal styling tools up to 180 c to enhance your wig design from straight to curly, offering styling versatility. You can keep them long or cut and style them according to choice. Adding a side-swept bang can also work great to change your appearance.
Superhairpieces – Premium hair Topper Ombre color-Special color Edition
These ombre human hair toppers for women from Superhairpieces, one of Canada's leading women's hairpiece suppliers, prove that hairpieces are excellent for experimenting with new hair colors and styles while simultaneously getting a fresh makeover with every hairpiece. Human hair tops blend best with natural hair. They are easy to style and don't give off an artificial gloss, which makes them look oh-so-natural!
Superhairpieces P46 Basic Mono Silk Clip In Hair Topper Review – YouTube
If sophisticated elegance is what you are searching for in a hair topper, then this collection of ombre hair toppers is just what you need. These contemporary human hairpieces will make jaws drop, and heads turn with their dramatic color transitions and blending effects.
Superhairpieces offers these ombre color special edition premium hair toppers in different sizes, base materials (Mono Poly, Full Lace, Mono Silk Cutaway, Full Skin, and French Lace), and lengths to fulfill every customer's hair loss and styling needs. Just attach the piece and get ready to look your best!
Daniel Alain – Chic Topper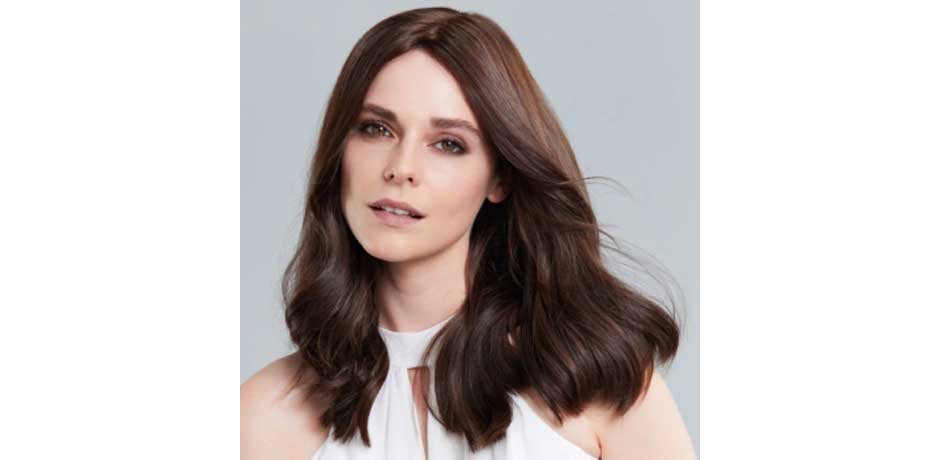 This luxurious, sleek, flexible human hair topper is made with the finest quality 100% European hair. The all-Swiss lace base is the largest in their premium hair toppers range, offering flexibility and good coverage for those with stage two or three hair loss or thinning hair across a larger surface area. The closed lace front features under-ventilation that harmoniously blends with your natural hairline. These hair toppers are available in vibrant colors and varying length options. The silky base is crafted for longevity and all-day comfort. Make a fashion statement with this versatile hairpiece.
Raquel Welch Wigs – Winner Wig
This uber-trendy pixie wig is haircut goals on point. Winner by Raquel Welch is a short straight pixie cut wig with a cascade of textured synthetic hair layers made with a permease top which is a teasing, short-haired, crimping effect on the roots to create more lift and volume.
This lightweight basic cap construction, with wefted sides and back, allows comfort and maximum scalp cooling. The Vibralite Memory Cap II, part of the Raquel Welch design used in the Winner wig, is a cap that memorizes and molds to the shape of your head to give a custom fit. This wig is ideal for those with square, round, diamond, oval, or heart-shaped faces. These wigs come in a variety of color options.
Show your stylish, confident, and oh-so-chic side with these different hairpieces that bring out the glam doll in you!